Back To Blog
Garage door openers offer safety, security and convenience to garage owners. These devices are what automate the garage door. Newer models are feature-rich, which is why most homeowners consider purchasing one for their garage. It eliminates the burden of having to manually lift a heavy door. You can find these in three types, namely the chain; belt and screw drive garage door opener. Before deciding to buy a new one, it helps to narrow down the list by having a few important considerations.
Functionality, Power and Speed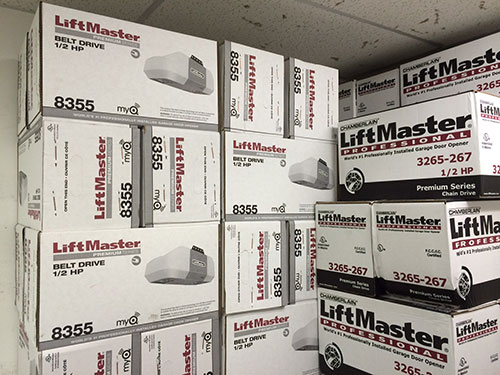 Chain drive garage door opener is ideal for those who are on a limited budget. It is because it's the most affordable among the three opener types. It uses a chain attached to the rail that causes it to move up and down. It is important to choose an opener with a sufficient power to operate the door. You can also consider speed as one of your deciding factors, as openers differ in waiting time to open or close. If you are particular with noise, choose the quietest type, which is rubber belt style.
Safety and Security
Two most important factors in deciding which opener to purchase is safety and security. Openers are now built with advanced features to keep you and your family safe. You can buy one that has rolling security code. This code is used to open or close the door, and since it is rolling, it changes constantly, and therefore could not be traced by an intruder. You can also find openers with infrared beams and reverse sensors. These functionalities stop the door from closing once something gets in the way, thus preventing it to pin down on your pet or child. Specialists also suggest that the size of the opener must coincide with your garage door.