Back To Our Services
Having a garage door opener installed in your home is a great idea if you want to operate your door with ease, take advantage of having better control over who gains access to the house, and beef up the security and safety in their home. That is why they are becoming an ever more popular choice by the day. But these benefits will often only show themselves properly when the opener is installed and maintained by an experienced technician.
Opener Upgrades and Repairs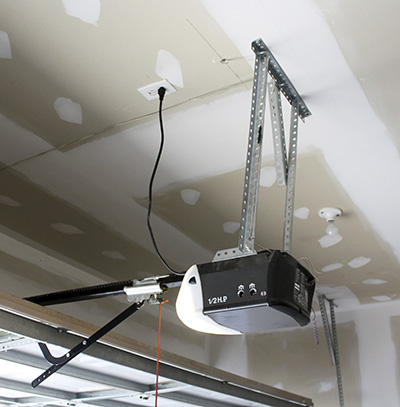 While transforming the way you use your garage is easy with having an opener installed in your home, many owners are also looking to have their systems upgraded to something a little bit more suitable to the times. Having a newer opener installed in your door to replace the old one is a fantastic solution for those who need to conduct opener repairs more often than they would like to. However, even the newest model to date needs the proper attention, care and maintenance to last for as long as possible.
There are typically three major variations of door operators that users can choose to have installed in their doors, and each has its own set of advantages. Chain drives are sturdy, hardy and long lasting. Belt drives are silent, stable and reliable. Screw drives, which are popular among residential owners, are efficient, discreet and consume minimal power, which means they keep the electric bill down.
So have one of our professionals talk to you about installations, upgrades, maintenance or servicing today! We work with the best, most popular brands in the industry and there is no opener related issue we can't fix.
Back To Our Services